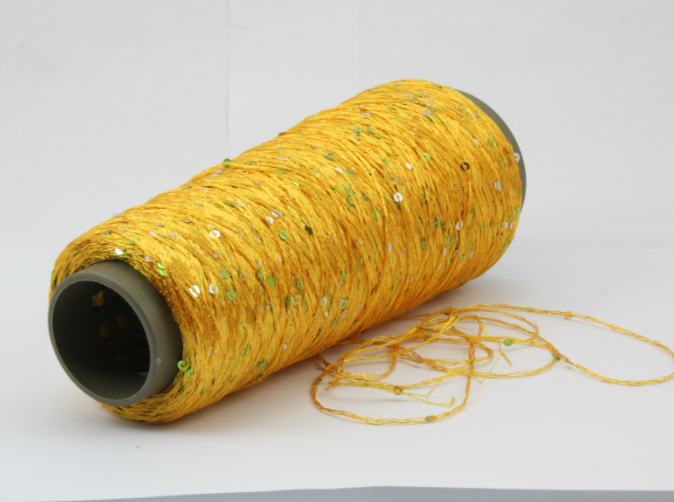 Sequin Yarn
Kingbird Sequin Yarn features a sophisticated color palette with matching sequins, giving your projects a subtle shimmer.
Kingbird yarn with bling-bling sequins come in several vibrant colors. This soft sequins yarn is perfect for lightweight garments and gorgeous accessories. They are mainly used in clothing, carpets, scarves, curtains, shoes industry and more.
Kingbird knitting yarn with sequins boasts of a variety of sequin patterns. These include different diameters, colors, lusters, shapes, etc. They are thus a perfect match for all knitting projects.
Kingbird Sequin Yarn
Compared to the other sequin yarn suppliers, Kingbird Company owns a better-coordinated network of shipping companies, which is bound to smooth out any logistics hurdles that may arise.

Kingbird Sequin Yarn is a perfect business item for you as it serves the commercial market with competitive price and sustainable quality.